Carry the brand, Wear the Brand
The Bijoux FAB
Carry the brand, Wear the Brand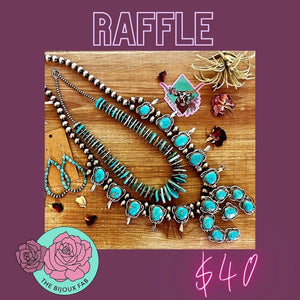 Win $8000 worth for only $40
I decide to put this amazing set into a raffle, worth $8000
how to win? get 1 of the 200 spots available here : Get the Chance to Win Here!
You can Buy as many spot you want
THE winner will be draw when the raffle is full.
About The Bijoux Fab
Hi everyone! My name is Pascale and I am the owner & creator behind The Bijoux FAB. I am originally from Canada, Quebec & I spoke only French for 25 years. If you did not know, Bijoux mean jewelry in French.
I have been designing & creating jewelry since 2012 - and relocated to Gainesville, Texas in 2014. I love every part of this company & it is very important for me. Every piece is made with care and attention from one of the 13 amazing women working for The Bijoux FAB team.

You can also CARRY my brand in your store. Www.wholesalebijouxfab.com
More About The Bijoux FAB
Want to Carry Bijoux Fab in Your Store?
Do you own a boutique? Check out our whosesale site to add more unique pieces to your collection!
Proud Boutique HUB member